Posted on
October 10th, 2018
by
Halloween is on its way, and you may be looking forward to decorating your yard using some of the best outdoor Halloween decoration ideas! If you are still not sure about how to handle your outdoor decorations, then take a look at some of our tips.
Outdoor Halloween Decoration Ideas
You can spellbind your neighbors this Halloween, using these 5 outdoor Halloween decoration ideas:
Outdoor Witch Decor
A witch cooking in your yard will provide a very creepy and chilling look to your home and will surely scare the neighbors on Halloween night. Place some skull faces in the cooking vessel and some ghosts and zombies for some extra scares.
Climbing Skeletons
Skeletons climbing on the roof of your home will add a spooky touch to your home. This decoration does not involve much effort. Simply buy the skeletons from a local store and hang them from your roof using wires.
Flying Ghost Decorations
Buy or make some ghostly figures using white cloth and hang them from your tree. If you make your own, you can use black marker to draw a pair of eyes. Don't forget to put on some spooky lights to scare the neighbors during the night.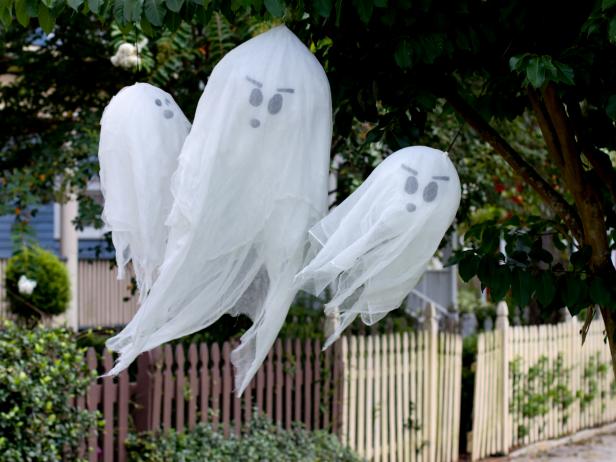 Glowing Vinyl Pumpkins
These beautifully created pumpkins will undoubtedly give an attractive appearance to your outdoor and porch this Halloween. Pumpkins are readily available around Halloween. Check your local grocery store to see if they have any.
Floating Witch Hat
Having a floating witch hat decoration on your porch can be a perfect outdoor Halloween decoration. You can make these floating witch hats very easily, and they will look awesome during the night.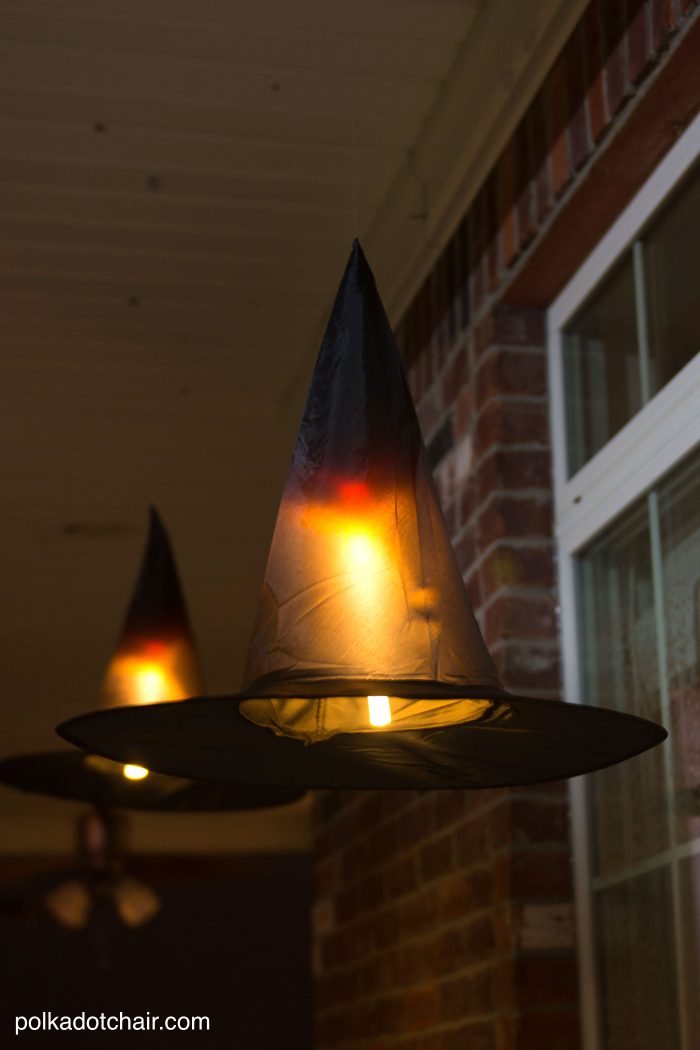 Outdoor Halloween decorations for your home are a great way to show your Halloween spirit. These budget-friendly, ideas will help you transform your yard into a wickedly fun area for Halloween.